Employment Opportunities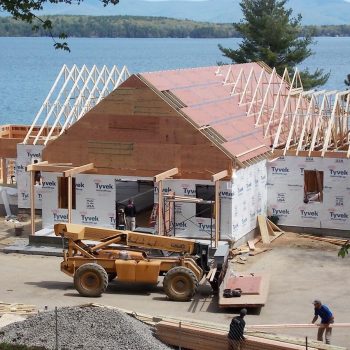 Join the Team that's Building the Future…
Skilled builders have plenty of options. Ours want to stay with us.
When you join our team, you join our family. We're really serious about that.
Our team members feel they belong here at Meridian, and we all have fun!
Where do you really belong?
Here at Meridian, your work will be appreciated and rewarded, and so will you. Why?
Architecturally unique and exciting projects you'll be proud to work on.
Play a key role in our lively and inclusive work environment.
Excellent pay with an outstanding benefits package.
Social events in which you'll be welcomed and build lasting relationships.
A commitment to sustainable building practices.
Ample opportunity for advancement and career growth.
Looking to build a better future for your family? Talk with us.
Located in the heart of the NH Lakes Region, Meridian Construction Corporation is one of New Hampshire's most trusted CM/GC/Design Builders. We're known as people who care about our employees and clients, are easy to work with, and bring integrity and expertise to the building process.
Carpenters
Hourly pay starts at $20 – $30, based on skills and experience.
From rough framing to finishing, we're looking for carpenters with at least 2 years experience and a proven track record of reliable and successful work in new construction and/or renovations. Successful candidates will demonstrate skills in carpentry disciplines ranging from framing to finishing. Ideal candidates will also have experience in luxury residential construction, a safety-first attitude and good people skills.
Construction Superintendent
$65,000 – $85,000 a year
Minimum of 8-10 years of relevant experience and a proven track record of successfully managing new construction or renovation projects in the range of $500K to $20M. To be successful the candidate will possess: people skills, be an effective communicator, be able to coordinate all trades in the field; a reliable and safety-first attitude, at times being a working Super, experienced at layout of concrete, steel, wood and masonry assemblies, efficiently and accurately processing paperwork, and computer savvy. Experience in commercial, as well as high-end residential projects, is a definite plus.
Job Type: Full-time
Pay: $65,000.00 – $85,000.00 per year
Benefits:
401(k)
401(k) Matching
Dental Insurance
Disability Insurance
Employee Discount
Health Insurance
Paid Time Off
Retirement Plan
Required travel: 25% (Preferred)
Additional Compensation:
Bonuses
Paid time off
Health insurance
Other types of insurance
Retirement benefits or accounts
Work Remotely: No
Please send us your resume!
Thanks to our controlled growth strategy, we are always searching for qualified people to join our team of construction professionals.
Excellent compensation and benefits package includes paid vacation and holidays, project bonuses, health insurance, 401K, and EOE.
Please e-mail resumes in confidence to Tim@MeridianNH.com. Inquire by telephone at (603) 527-0101.